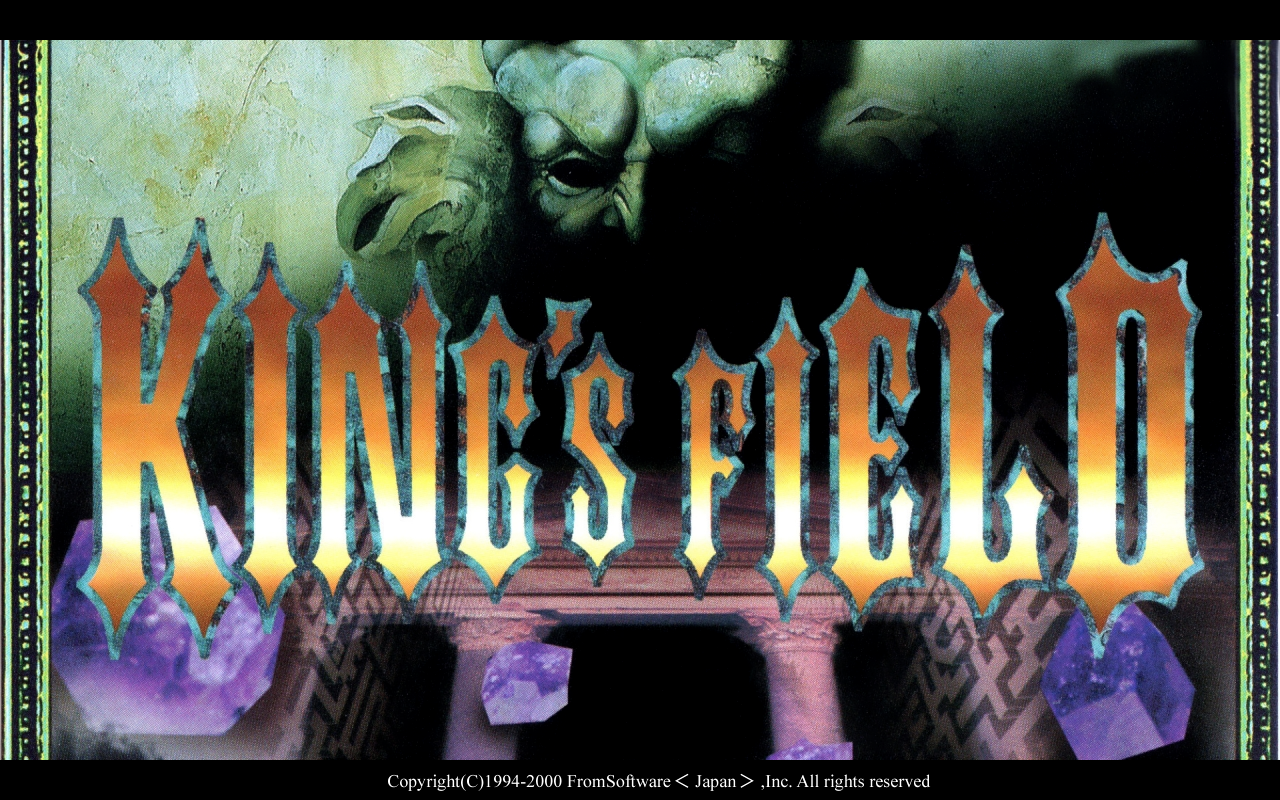 KING'S FIELD 25th PROJECT
A downloadable demo for Windows
KING'S FIELD 25th PROJECT
Please join https://www.patreon.com/swordofmoonlight, to make my effort popular.

This software is a demonstration of an ongoing project to use Sword of Moonlight: KING'S FIELD Making Tool to preserve the classic PlayStation game King's Field II (https://en.wikipedia.org/wiki/King's_Field_II) that are both properties of From Software (www.fromsoftware.jp)—i.e., this project includes unauthorized use of copyrighted materials, including a music file from the game's soundtrack—so I don't know if this fits into the itch.io guidelines; however the former software is RPG Making software, specifically for making retail King's Field games, that comes with a new edition of King's Field, that is the forerunner to King's Field II.

This project marks the 25th anniversary of King's Field II. I would have liked to had a more complete version of the title, but I did not get so far, so this will have to do, for a start.

I've been preparing this off and on for a year and a half, or more, however I've developed Sword of Moonlight for 10 years. Of course it's not the original Windows 95 version verbatim. It's also itself incomplete, I consider it to be "alpha" software, and this project marks its coming out of its shell. Because this is a rebuild of a PlayStation game it's not the best representation of Sword of Moonlight out there. Here (https://www.facebook.com/moratheia/) is another ambitious project.

For me these are my full-time life's work. If you'd like to donate to the cause, please for now do so via Patreon. I should like to host a donation based download, however I think that the donations have to be made before the experience, that doesn't make sense to me, and besides this is a very limited initial technology demo.

What's in this demo, or what it is,
This is the first zone or "map" of KFII mostly fleshed out, except monsters aren't represented very well since they don't have AI routines and are basically spawn points, in case you ever wondered what those are?
If you want to cover this event on YouTube or in the press, I wish that the novel control system would be highlighted, and also there is a novel system that makes "anti-aliasing" unnecessary, that I feel is important and should be in widespread use.
Minimum Requirements
I don't recommend this demo with a desktop that doesn't have a (now ancient) "Shader Model 3" GPU. It's designed for integrated chipsets, so in theory you don't need a gaming desktop, but you do need a Windows system. Officially it supports Windows XP and later.
You MUST run at 60 frames-per-second or better. If the frame rate isn't regular the control system breaks down.
You MUST use a PlayStation or Xbox style dual-analog controller. Please don't ask me to add mouse and keyboard features! What's there is more for the development part of Sword of Moonlight. I've included notes in the two INI files for helping with controllers and other things. (If your two small buttons don't map to Pause and Esc please let me know. These are meant to be Start/Select but some have reported that's mapping to their analog stick.)
I recommend the "High Color" mode since it has dither like the original PlayStation and this is how I've designed its experience.
What it's not,
It's not a "combat" demonstration. I decided to not give the monsters sounds, so the rich sonic landscape is not here yet. I thought this is their essence and since they don't mill about then it would be wrong to bring them to life only partly.
It's not a VR demo, although it's technically a VR project. But I'm using PlayStation VR to develop it so far, and this demo is mainly to showcase animation and progress on reproducing details. My older (now ancient) demo on Patreon has files for VR, but I would hold off until the next demo that should have more VR.
Again, it's not authorized by From Software. I've included copyright print taken from the King's Field title screen included in SOM. I hope this is adequate to communicate ownership of these ideas. I ask you to not leave comments about copyright or ownership matters. Please express gratitude and ask questions if you like.
Credits
Both of the images on this page are based on found images, I can't give credit for, other than the banner is from the cover art of King's Field II, and the images in the background are screenshots taken from the original PlayStation game, both are content developed by From Software for King's Field II.
Install instructions
Please don't copy these files into your Program Files directory. That's for programs that use "permissions". These files should belong to your Windows user account, so put them on your Desktop or user folder.

The game launcher may offend antivirus software, including Windows Defender. I apologize if Windows Defender deletes your files without warning. The EXE is http://svn.swordofmoonlight.net/tool/SOM_EX.exe renamed to the demo's title. Source code is at http://svn.swordofmoonlight.net/code/SOM_EX/ however the bulk of the code is in the SomEx.dll file, e.g. http://svn.swordofmoonlight.net/code/SomEx/som.exe.cpp. (Please understand, I've no plans to change my work-life schedule to accommodate antivirus software. Sword of Moonlight is 20 year old software, so it has special needs that may raise red flags with antivirus.)

Download
Download
KING'S FIELD 25th PROJECT.zip
36 MB
Comments
Log in with itch.io to leave a comment.
Just saw this demo's version number is 1.2.3.4! (1, 2, 3, 4) :D